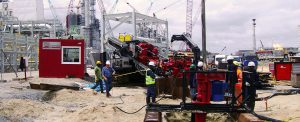 Fenog is a privately owned Nigerian company specialized in Project Management, Engineering, Procurement, Installation and Construction projects particularly for the Oil & Gas industry. Since incorporation in 1992, Fenog has grown to become a dominant provider of EPCI services to the Nigerian oil & gas sector and corporate organisation. We have been known to use innovative solutions to deliver cost effective solutions to our clients. We are currently pioneering the use of innovative Continous Horizontal Directional Drilling (CHDD) for installation of pipeline.
A combination of innovative solutions and an experienced workforce enables us deliver cost effective solution to our clients. Our workforce comprises of focused and committed professionals who are experts in their fields and have a track record of safety and effectively executing EPCI projects.
We are actively involved in the growth and development of the host – communities and sustainable development of the region we operate in, as the improvement of sustainability are key factors in our business philosophy.
At Fenog we are committed to safe gaurding the environment and ensuring the health, safety and security of our people and equipment at all times, working in partnership with our clients to develop and maintain long term relationship that add value to their projects.
Our Quality, Health, Safety and Environment management systems and processes are certified to ISO standard.
We proud to have the following companies as our clients
Our Mission, Vision & Values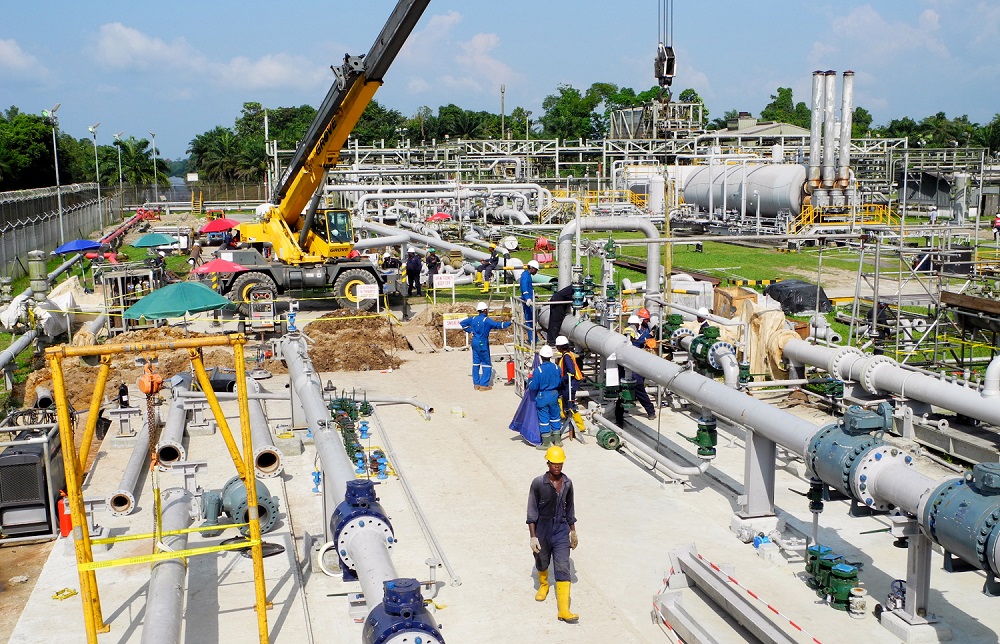 We are structured for impact
Fenog Organisational
Chart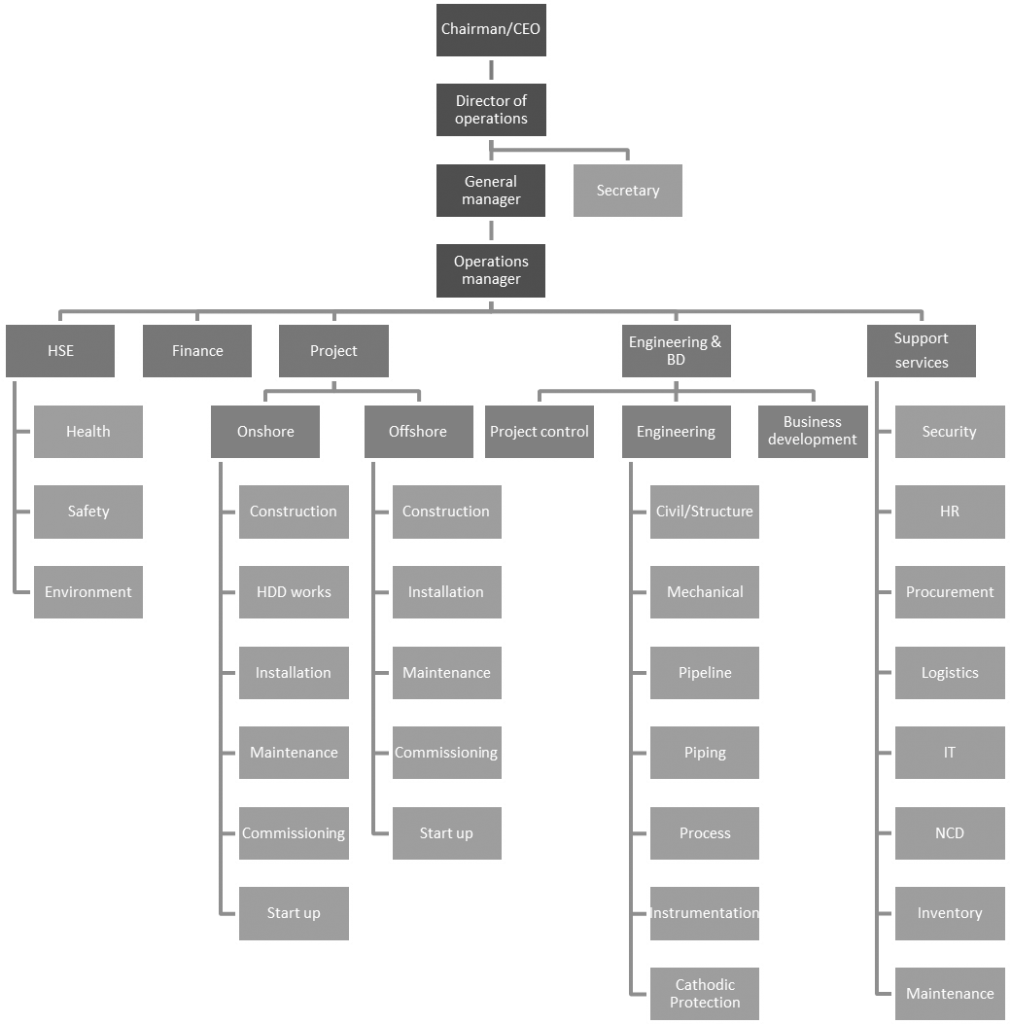 It is our policy to always promote Nigerian Content on all our operations in addition to on-going knowledge transfer.We are proud to be a 100% indigenous Nigerian company
We are committed to the development of the local content policy by incorporating the Nigerian content policy in all our businesses and project execution strategy
Labour
We shall always promote the improvement of Nigerian workforce by encouraging training, both locally through in-house training programmes and also by sponsoring personnel to the facilities of our affiliates overseas for in-depth technical training. These ensures that our workforce have on-going development and improvement, which will remain with them in Nigeria for use on future projects. These personnel, mainly Engineers and Managers will in-turn pass on knowledge to other employees working with them on various projects.
Recruitment
To obtain valuable Nigerian personnel, we shall employ from the Host Communities as well as advertise on our websites for effective recruitment processes. This is an on-going activity for our existing projects and shall continue and be increased for other future projects.
In accordance with the Nigerian Government policy and directives on labour sourcing,we shall endeavour to, wherever possible, recruit Nigerian personnel resident in, or belonging to, the same area or nearest village to where the work or services are carried out.
Material, Equipment, Sourcing & Service
We shall wherever possible utilises local materials and equipment in our project sites. This promotes the use of Nigerian personnel, encourages local businesses/companies and thereby reducing unemployment in the various communities.
Sub-Contractors and Institutions
We also utilise local Subcontractors wherever possible to assist in the execution of our projects. This encourages local contractors to develop and expand so they in turn will benefit, employ local workers and the economy will grow. Similarly, in carrying out our business, we shall involve local financial and training institutions.
We shall extensively ensure protection of the environment, respect of human and social right of employees and contribution to local economic development of Nigeria.
Health, Safety, Security and Environmental Policy
It is the policy of FENOG NIGERIA LIMITED, to carry out its operations in a proper and orderly manner so that the safety and health of her employees and all others having contact with the company's operation are safeguarded and special regard is giving to the conservation of the environment.
In line with this when contractors are employed by FENOG they are expected to meet same standards. Their personnel are reminded that they are members of a safety and environmental safety awareness organization. In implementing this policy, it is the responsibility of every manager, supervisor, employee, contractor and subcontractor to comply with these policies.
The guiding principle is:
"THERE IS NO ALTERNATIVE TO THE SAFETY IN ALL OUR OPERATIONS"
To these end we shall ensure the following:
Comply with all relevant legislation or other requirements that relate to its occupational health and safety hazards or environmental aspects.
Wherever possible prevent injury or ill health from working at or with Fenog.
The prevention of pollution.
Continual improvement in the company's health , safety and environmental performance.
Modify our industrial standards in line with good engineering practices and principle of design.
Ensure our business is conducted cautiously to avoid adverse effects in the communities in which we operate.
FENOG will only engage qualified contractors that can do the work in a safe and environmentally sound manner.
Ensure conservation of natural resources by eliminating excess waste generation.
Certification to the internationally recognised standards for Health, Safety and the Environment (OHSAS18001 and ISO14001) is central to the way that we operate.
The systems defined have my active full support. They are under continual review and improvement, however once defined are mandatory for all personnel.
Fenog's Quality Assurance
Its ours policy to ensure that we satisfy our clients as well as statutory and regulatory requirements. In addition, we also strive to build strong relationship and long term partnership with our clients based on Openness, Honesty and Trust
To achieve these business ethics, we utilize a Quality Management System that is designed to:
Deliver projects completed in – time, to budget and exceed  our clients requirement
Focus on the requirement of our clients, establishing levels of communication capable of fully determining their needs & expectations
Assign clear roles and responsibilities regarding quality management
Provide systems of work, appropraite technology, tools and procedures that meet appropraite performance and quality stardards
We continually monitor and improve our systems and performance, setting measurable objectives at the management review meetings to target improvement.
Our Quality Management System is certified to ISO 9001:2008 and ANAB